Last updated on August 19th, 2022 at 02:08 pm
Do you want to save your money, space, and get a full-body workout option? The Stamina Conversion II recumbent bike rower is the simple and easy conversion form of a rowing machine and a lower impact recumbent bike. It is very suitable to make the change easily and also for the adjustable seat. It provides an affordable option to help your heart and all major parts of the body or muscles.
We know well about the rowing machine. This machine can help you with full-body exercise. This machine can provide three different activities one from rowing machine exerciser to cycling or strength training in one product. An LCD Monitor is provided to help to track progress.
It displays time, distance, calories burned and other modern technology add can be monitored with contact sensors. The Stamina Conversion II machine uses the adjustable magnetic resistance to give you a full-body exercise. It is one of the best rowers under $1000 for a full-body workout.
Stamina Conversion II recumbent bike and rower Descriptions
The Stamina Conversion II Recumbent Bike/Rowing is highly recommended with top trainers and fitness experts as one of the best all-around activities for cardiovascular fitness and strength training. Rowing is a mainly effective full-body workout that utilizes all vital body part including the legs, back, abdominals, arms, and buttocks.
It is the top exerciser for developing a strong back as well as one of the most effective low impact aerobic workouts to increase your metabolism. The aerobic exercise is more efficient to burn calories and weight loss without the impact on your joints. The super quiet Rower is invented to put you in a semi-reclined position so your exerciser focuses on all the major body parts in your thighs and buttocks. Recumbent exercise bike helps to develop a strong lower part and loss extra calories from your body without major impact.
Product Dimensions
Product dimension: 74.5″ (L) x 20.0″ (W) x 27.0″ (H)
Folded dimantion37.0″ (L) x 23.0″(W) x 56.0″(H)
Shipping weight:106 pound
Product Features
The Stamina Conversion II Recumbent Bike/ Rower comes with the great features you need to build a strong body as you like just easily control between the rowing and biking. Use the multi-function monitor to keep track of the statistics the matter most during your exercise. You will feel comfortable with the Recumbent Bike / Rower.
Monitor control panel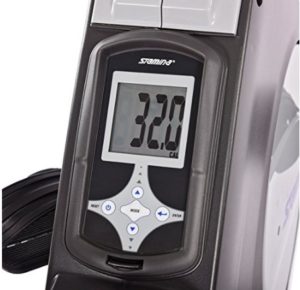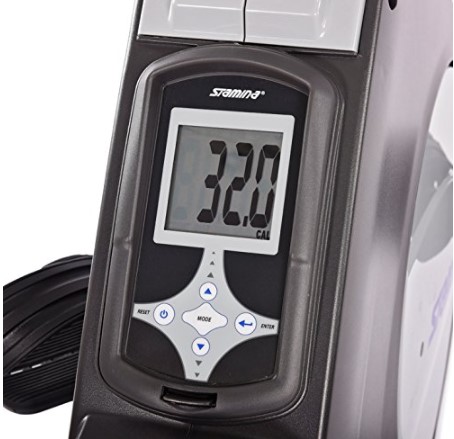 The stamina Conversion II Recumbent Bike / Rower provide with a large easy to read LCD Fitness monitor. The Monitor track Distance, Time, Fat burned, RPM, Pulse, Speed. The large display monitor that help see your progress. Exercise data is displayed one at a time and can be changed manually or with the monitor's scan feature. All data is automatically showed by display each statistic for every 6 seconds.
Average comfortable Seat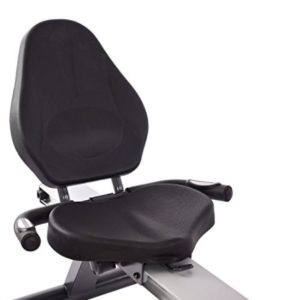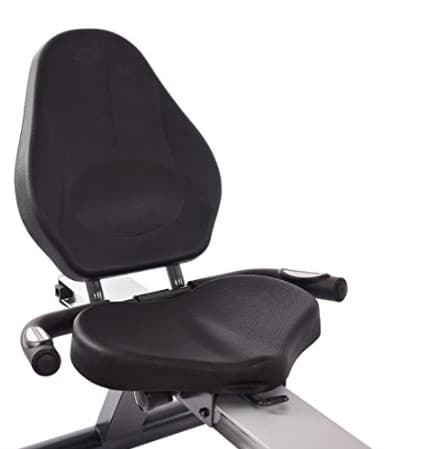 The Rower seat is very comfortable for all exerciser. The seat is padded and it is very comfortable to sit on for regular biking session. Although some user says this seat is no comfortable when working out for a long time. It has a backrest along with the seat to support the backside for long-time exercise. But overall user thinks that this is highly comfortable during exercise time.
Ergonomic Handles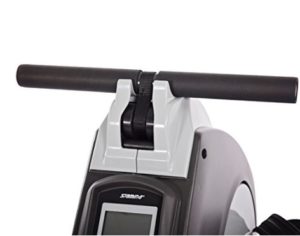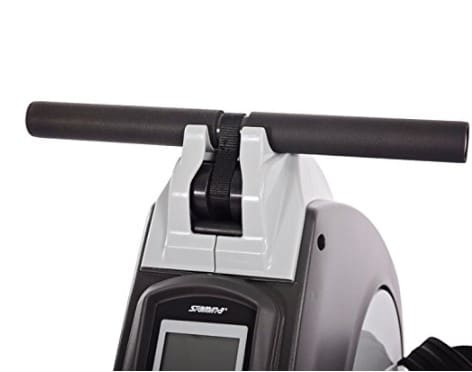 The straight bar handle is included to a nylon strap that's used for rowing and upper body strength exercise. It has foam padded and comfortable to grip while working outdoors. There were no stamina user complaints about the handles.
Flexible Footrests
There are two different sets of footrests. One footrest is used during rowing and another one is used while biking. These footrests for bike mode are perfectly fine and there is no user also complaints about the footrest as uncomfortable. The footrests are oversized and flexible for any size shoe. It also pivots to allow the user's feet to move manually throughout the rowing stroke.
Easy transportation design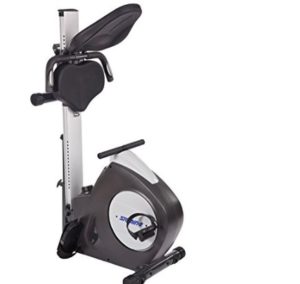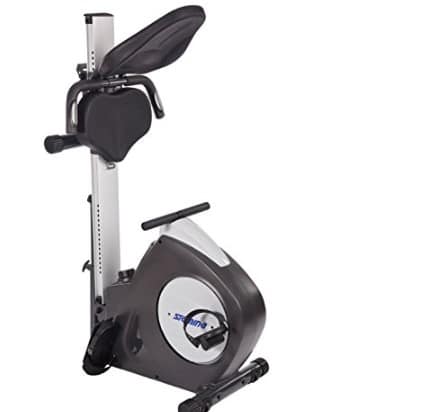 The Conversion II made by easy transport facility. This product is designed with the facility to easy transportation method. It is transported anywhere and anytime just easily and simply. An easy transport wheel system is great benefits for Rower user.
We Like:
The Conversion II stamina rower is unique and very comfortable. It is the combinations of full body training in a rowing machine with the extra lower body exerciser of a recumbent bike.
Excellent value since you're getting 3 machines for the price of One (exercise Pulley, Bike, rower).
It takes a few seconds to switch between bike, rower, and strength train modes.
Exercise pulley used during strength training is capable of out both lower and upper full body.
Magnetic resistance produces no friction so it is very quiet.
Most important element is eight resistance levels.
The pedals pivot to support a natural recumbent rowing motion.
The stamina conversion II rower bike show display distance, time, speed, calories, and pulse.
It has an integrated heart rate monitor.
This is foldable and can be stored easily that consumed less place when stored.
We don't Like :
Provided resistance is not adequate for people with advanced fitness level.
Some user says that the rower footrests don't completely secure your feet while rowing.
Some users mentioned the front of the machine moves a little bit when rowing really hard.
The weight capacity is only 250 pounds that is not suitable for phase 2 obese users and more.
Bottom line
The stamina conversion II Recumbent Bike/ Rower is the solid high-level exercise equipment and having great consumers ratings and reviews. It has included three different exercise equipment. You will be able to perform tons of exercises and workout targeted almost every muscle part on your full body. Even while this machine is a jack of all exercise and it is the boss of another exercise machine. If you want to save a nice bit of money while getting a serious full-body exerciser then you can afford this easily. I think this rower has the ability to reach the user's satisfaction level.
Related Posts: