Last updated on January 27th, 2023 at 04:09 am
The concept 2 bike is one of the most popular and in-demandable indoor gym machine globally. With an innovative, iconic design and a leader in its field, concept 2 bikeErg is an excellent choice for any athlete. If you are looking to compete or just getting into fitness, a concept bike is the perfect bike for you!
Today, we will discuss the concept 2 bike review in detail and point out its advantages and limitations so that you can decide whether this concept 2 bike right choice for your fitness goal. So, don't consume your precious time or wealth on something that doesn't work for you!
The Concept 2 bikeErg specification:
Dimension: 48 L × 24 W × 40.5 H inches
Seat Height: Min- 30.75 & Max-41 inches
Resistance system: Air resistance
Product weight: 68 pounds
Supported weight: 300 pounds
Power source: Battery Powered
Adjustable seat & handlebar
Clutched Flywheel
Large LCD Display
Warranty: limited 2-Years & 5-years
Concept 2 bikeErg Features:
Adjustable seat:
The concept 2 equipment is the choosy indoor machine that allows you to adjust the seat height to create a more comfortable workout experience for short and taller users. Maybe you know without a comfortable seating option, you can't do a workout for a long time. So, it is one of the best part of your device that makes your exercise more effective.
Customizable handlebars:
Concept 2 bike comes with two different handlebars: standard and ergo. Both are designed for comfort and provide an easy, natural cycling motion. Many people want to get actual cycling feeling at home, but it isn't easy without using a Concept 2 bike model. Using this marvelous device, you can get a natural riding feeling and enjoy it very much.
Extra-wide LCD Console: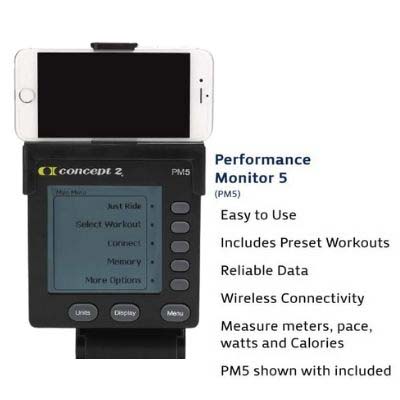 The large display console features a 500m split time clock, stroke rate per minute indicator, distance covered, calories burned, and total count strokes. It's effortless to use and track your progress. Although every gym machine comes with an LCD console, it is different from them, but it can track all your essential activities.
Get Connected & stay motivated:
Stay motivated on your indoor bike trainer with the concept 2 app. Connect to Bluetooth and follows a workout from your phone, tablet or computer. The concept 2 bikes are known for their ability to help you get in shape and stay there. It is not a big deal that, what is your current fitness level is now, you can start where you are and move forward at your own pace.
Lightweight design:
The lightweight design of this indoor bike trainer makes it easy to store when not in use. You can simply keep it in a corner of your living space and put it together again so that you can continue to exercise while traveling or away from home. Many people like light design equipment because it is straightforward to move anywhere you want and very simple to carry.
Non-slip foot pedals:
The foot pedals are a vital part of your cycling device. Non-slip foot pedals are designed for a more comfortable workout, providing better grip and stability than standard pedals. This is especially important when pushing hard during interval training or spinning class.
Quiet flywheel: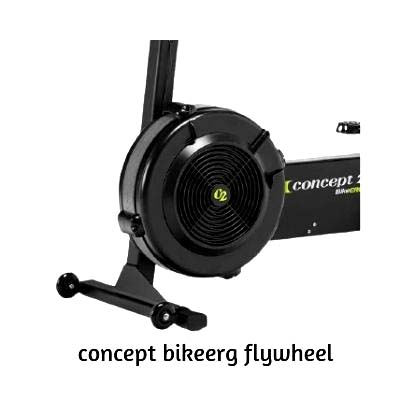 A clutched flywheel provides a smooth ride by eliminating the jerky motion with other exercise bikes. It also helps prevent damage to your bike's drive system caused by overuse from riders who like to stand on the pedals or use their knees to push down on them. If you use this device, your neighbor doesn't feel disturbed because it has a lees sound.
Easy to install
The Concept2 Bike comes in two pieces: the mainframe and the flywheel. You bolt them together, then slide on the seat and handlebars. You need to spend around 20 minutes to assemble, but if you're not mechanically inclined, you may want to have a professional do it for you.
Weight capacity
If your weight exceeds 350 pounds (158 kilograms), it is not ideal for you. This device can support more than 300 pounds, which is suitable for the overall users. If you are a heavy person and looking for the best heavy-duty exercise bike, then you can find the 400 pounds exercise bike review. We hope this review article will guide you get the high-weight capacity indoor bike.
Fat burning
Fat burning is the process of losing fat from your body and converting it into energy. This can be win through various methods, including exercise, dieting and supplementation. The concept 2 bike is an excellent piece of equipment for fat loss because it works for multiple muscle groups simultaneously, allowing you to burn more calories than other cardio machines such as treadmills or elliptical trainers.
User-Friendly Price:
It's hard to find such an affordable way to exercise at home. This one is perfect for any budget! It is the best indoor workout that fits your budget.
Warranty & Shipping:
Concept2 provides a limited 2-year & 5-year warranty on all parts except for wear items such as the seat, monitor, and footrests. They also offer free shipping for any parts that need to be replaced during this period.
Advantages
Unique and effective bike
Affordable price for all users
Solid and great quality
Smooth and quiet flywheel
Easy to install
Space-saving design
Disadvantages
Some people say that it has a small seat
The Concept 2 Bike review FAQS
Is the Concept 2 bike good?
The Concept 2 bike is the gold standard indoor cycling equipment. It isn't easy to find better quality or more reliable products on the market. For that reason, it has managed to knock off-bike brands that have been at the head of the industry for decades, namely Schwinn and StairMaster. After extensive research, I have found this exercise bike is safe and effective in enhancing performance fitness levels.
Is concept 2 bikeErg a spin bike?
The answer is no. The Concept 2 Ergometer is designed for training, not for weight loss. The C2 design was based on an ergonomic bike seat that provides a stable body position with minimal pelvic rotation during the cycle, making it more challenging to the coast or "spin out" while maintaining an 85% stroke capacity.
Is Concept 2 bike ERG noisy?
Noise level is a subjective measurement that must be measured with a decibel meter. For example, one cyclist may have their Concept 2 Bike ERG in the garage, and another may have it in the living room so that they would experience different noise levels. Someone cycling on a Concept 2 Bike ERG at average intensity outside will also experience different noise levels than someone cycling on a Concept 2 Bike ERG at lower intensity indoors. There are more air-conditioning systems blowing or out when other noises such as traffic or birds.
Summary of the Concept two bike
Our Concept 2 Bike review are the purpose of finding out a suitable bike for fitness lovers. It is suitable for only those people who want to get in shape and stay healthy at home without any hassle. You can practice at your pace with this bike because there are no magnetic resistance levels or pre-set programs for you to follow. This product is also made with high-quality materials that will last for many years of use if taken care of it properly. If these benefits sound appealing, then the Concept 2 Bike may be right for you!