Last updated on November 14th, 2020 at 09:02 am
Check out here our seven days weight loss meal prep that will help you lose your belly fat quickly. There are many people benefit from being on a weight loss plan. But, you need to take some consideration when you have to choose your diet.
Will you enjoy being on a diet? A diet that you hate is stressful. It will be useless when you force your self to take you do not like it. Losing weight is too hard to handle when you are not happy with your diet. When you do not have the interest to eat the foods on your plate, the higher the chance you will eat more.

You must also consider the health aspects of the diet you will be taking.

Are your diet has enough vitamins and nutrients for proper function? If there are no known vitamins and nutrients, consider another diet.




Always consider health as your top priority, so do not be too compulsive when choosing. A nutritionist can help you choose what's best for you. This article will help you in one way or the other to have a bird's eye view of the standard weight loss diet plans you can choose.
Weight Loss Meal Prep for Vegetarians
The diet contains foods that mainly originate from plants such as fresh fruits and vegetables.

One research says that with the vegetarian diet, it has 30% lower risk of heart diseases.

The vegetarian diet is enumerated below such that it ranges from strictest to most lenient.
Vegan diet foods – Fruits, legumes, grains, nuts, and vegetables.
Lacto-vegetarian diet foods – This diet contains milk products such as milk, cheese, and yogurt.
Lacto-ovo-vegetarian diet foods – Eggs are contained only in the diet.
Flexitarian diet foods – occasional consumption of fish, poultry, and meat.
Since a vegetarian diet has been known to have some nutritional deficiencies, here are some nutritional guides to know what vegetables are good to eat.
Iron (iron helps in the distribution of significant oxygen to the lungs and to the different parts of the body) – spinach, beans, wheat, tofu, lentils, broccoli, black eye beans, potatoes.
Calcium(responsible for bone strength) – mustard greens, fortified juices, pickles, soy nuts, soybeans, soy milk, alfalfa sprouts, bamboo shoots, and asparagus.
Vitamin B12(energy boosts up and promotes the production of red blood cells. – Cabbage, beetroot, and Brussels sprouts.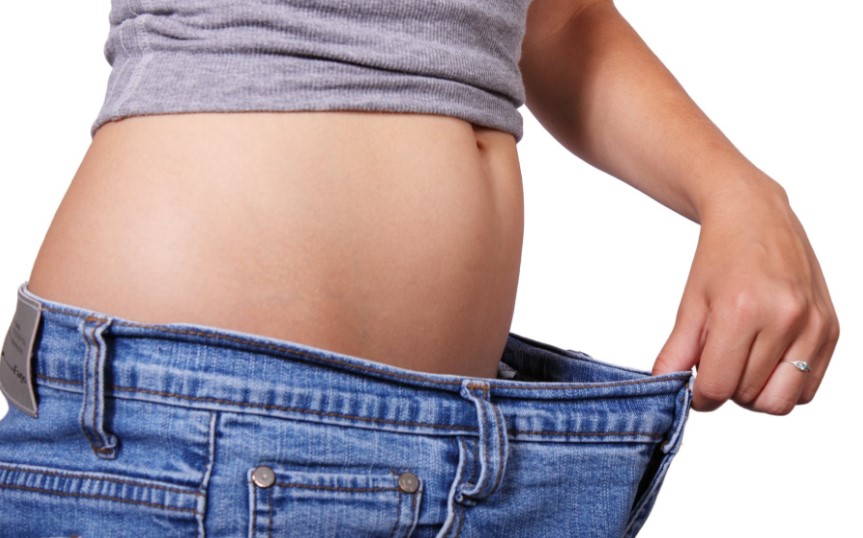 Low fattening diet: Obesity is very common today and fat is the number one reason for such occurrence. As such, there are many available options to choose on a low-fat diet.
Use olive oil or canola oil for cooking; these are low-fat oils.

Use non-stick cooking material that has been cleaned thoroughly after deep frying to prevent too much oil on food to be cooked.

Add more fresh veggies in the diet; no to canned goods and highly processed foods.

Eat a lot of legumes like kidney beans, lentils, chickpeas, black-eyes beans, and others.

The pasta you to eat should be made from whole wheat.

Avoid salad dressings like mayonnaise and thousand island sauce, instead, opt for Worcester sauce or soya sauce for garnishing and flavor.
The Healthy South Beach Diet
One of the top 5 weight loss diet plans in the country today.

It highly avoids the deprivation of foods.

The 3 phases of south beach diet:
Phase 1
The phase lasts for 14 days. This is the strictest phase as there's strict regulation on what to consume. Carbohydrates are avoided, and poultry products, fish, turkey, shellfish that usually eaten with vegetables, nuts, eggs and cheese are to be eaten but in moderation. For your drinks, coffee and tea are permitted but should be in control.
Phase 2
This is considered as the most comfortable phase. It only lasts when the desired weight is already achieved. The carbohydrates rich foods that were removed from the diet are reintroduced. You can eat brown rice and whole wheat bread but not white bread.
Phase 3
This is already the maintenance phase that you will start to adopt forever.
A Weekly Cabbage Soup Diet: The diet aims to achieve a faster weight loss within 7 days. This soup enhance the calories burning.
Day 1: Cabbage soup and fruits (unlimited quantity and any fruit except for bananas)
Day 2: Cabbage soup + vegetables. You can also have for dinner a baked potato and some butter on it.
Day 3: You can eat cabbage soup with some fruits and vegetables except for bananas and potatoes.
Day 4: Cabbage soup + bananas (8 bananas for the day) + skimmed milk.
Day 5: Cabbage soup and 350-500 grams beef with 6 slices of tomatoes.
Day 6: Cabbage soup, beef and vegetables (except potatoes)
Day 7: Eat your cabbage soup with brown rice, vegetables (no potatoes) and fresh fruit juice for your drinks.
The Raw Food Diet
This is the consumption of any kind of raw foods.

The raw foods may include fruits, vegetables, dry fruits, nuts, seeds, legumes, grains, fruit juices, etc.

Some processing of raw foods can also be done such as blending, crushing, sprouting, soaking and juicing, provided that you will not be adding dairy products or sugar on it.
The Zone Diet Plan
The diet contains food rich in protein, low in carbohydrates and less fat.

This diet allows eating of the different types of healthy food.

The diet believes that when the body has enough essential nutrients, it can function well. When the body is able to work in its zone of energy, then weight loss is possible.

Protein increases your feeling of fullness, helping you to avoid eating between meals.
The Cookie Diet
The cookie in this diet is rich in fiber, protein, and other necessary ingredients that make you feel full longer.

You are allowed to eat 4-6 cookies a day, thus giving you approximately 500 calories.

Aside from the cookies, you can also have some lean meats and fresh vegetables in your meal.
Just follow our 7 days weight loss meal prep guide and you can check your weight after that you will get a dramatic result.