The Sunny Health and Fitness SF-RW5508 Ultra Tension Magnetic pro rowing machine is considered as an updated Sunny magnetic Rower model. The Sunny Ultra tension magnetic pro rower is not only a nice looking rower but also a piece of very affordable exercise equipment.
Sometimes the only update seems to be the costly price. This idea is not for Sunny Health and Fitness SF-RW5508 Ultra Tension Magnetic pro Rowing machine rower. All-Time Sunny Health Rowing machine provides a great feature for all updated technology that the user enjoys and sees their fitness progress.
Read the full Sunny Health and Fitness SF-RW5508 review to learn about all the update features, Positive and negatives site of the Rowing machine.
# Sunny Health & Fitness SF-RW5508 Ultra Tension Description
Sunny Health & Fitness SF-RW5508 Ultra Tension is a simple rowing machine but it has advanced technology. Using this machine you can track strokes per minute, rowing duration, burned calories, heart pulse. It has built-in chest straps that connectivity capacity. You can also check your heart rate buying an additional chest strap separately. This machine is built with a sturdy steel frame that allows high users body weight up to 300 lbs.
#Dimension
| | |
| --- | --- |
| Features | Parameters |
| Assembled Dimension: | 87 (L) X 21.5 (W) X 23 H inch |
| Seat Size: | 12.0" (L) X 15.0" (W) X 2.5" H inch |
| Shipping Dimension: | 49.0"(L) X 10.0" (W) X 27.0" H inch |
| Users body Weight Capacity: | 300 lbs |
| Assembled Weight: | 80 lbs |
| Shipping weight: | 92 lbs |
| Color: | Gray |
# Sunny health & fitness sf-rw5508 Features
Experience the best quality constructed rowing machine in the good comfort and privacy of your own indoor with the Sunny Health and Fitness Ultra Tension Magnetic pro Rower! Made of high-grade steel and aluminum an ultra smooth and quiet customizable magnetic Resistance, this rower is the best addition to your home gym. The Rowing machine is very nice looking and user-friendly.
Magnetic Adjustable Resistance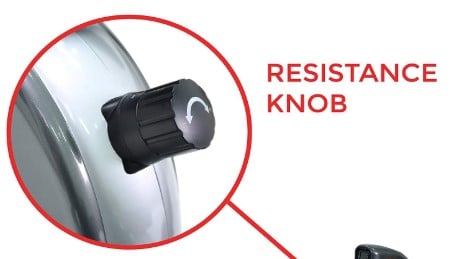 The Sunny Health and Fitness Rower provided ten level Magnetic adjustable Resistance. So it is great for all Rowing machine users. The magnetic Resistance challenges your rowing experience while you increase cardio and full body workout strength. The magnetic resistance is higher quality than other tension system and is a powerful option for your workout.
With a simple twist, you can easily increase or decrease resistance so your SF-RW5508 exerciser can remain challenging and effective throughout your fitness goal. Use this tool allows the SF-RW5508 user to engage in different and unique routines in every workout which stimulates the muscle differently and create a variety of new patterns of exercise.
Best Foot pedals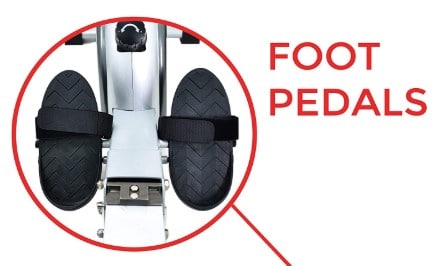 Comfort is the main thing all the workout machine. Without comfortable, you can't use all workout out machine. So before buying any workout machine first check it comfortably. Keep your momentum up and your feet moving easy and safe with the Sunny Health and Fitness Foot pedals. The Rower provide non slip foot pedal will accommodate all size, 
while the remaining grip will ensure safe footing during the most demanding and valorous exercise! Foot straps keep your feet saddled in so you can focus on the workout without felling injuries.
Large LCD Screen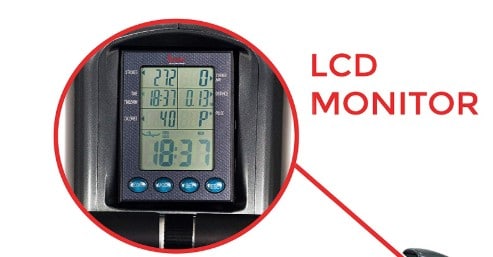 The Sunny Health and Fitness Ultra tension Rower provides a great LCD Screen. This screen helps to track your workout progress. Tracking progress on the rower is simple with the Monitor screen! The rower will showcase the distance and time to keep you focused on achieving any type of personal fitness aim.
The convention scan mode displays your progress to assist you in tracking all your fitness goals. All-time sunny health and fitness exerciser machine provide heart rate sensors.
#Shipping and Assembly
The shipping price varies for the Sunny Health and Fitness Ultra Tension Magnetic pro rower depending on where you purchase from and what kind of delivery you expect. Even, some retailer will provide free shipping facility.
The Rowing machine comes delivered with step by step assembly instruction that is easy to follow. Most of the main components are assembled and you only need to connect the pieces. It is very easy and should not take more than 40 minutes to assemble it properly. Because the supplier will provide details instructed user manual with it.
Pors:
Ten level Magnetic adjustable resistance
Top level builds quality
Smooth, very quite rowing stroke
Large LCD monitor
Have Heart rate tracker
Large capacity facility
Easy and simple assembly
Weight capacity 300 lbs
Suitable for all users up to 6.6 feet
Comfortable all feature
Affordable price
Top rowing machine
Transportation facility
Cons:
Missing Foldable storage capacity
Slightly hard to move and relocate
Short time warranty facility
Large footprint
#Why we love the Sunny Health and Fitness SF-RW5508 Ultra Tension rower??
There is much reason love the Sunny health and Fitness Sf-rw5508 ultra tension pro rower, the First reason it is very nice looking and user-friendly for all user. The Rower provides a great feature for tracking all fitness progress.  Heart rate monitoring training is the best options to meet your fitness goals. By workout, within your target heart zone, you can burn fat improve cardio fitness or improve anaerobic performance. The rowing machine is not only working for your upper and lower body fitness but also it is working for your full body fitness. Some people say it is a full body workout machine. So if you looking for rowing machine for your good fitness I think this rower is not bad for your budget and ability.
#Bottom line
The SF-RW5508 Ultra Tension Magnetic pro rower is the best rowing machine for full body workout. Sunny Health and Fitness have a done an Outstanding job with providing high quality, low-cost magnetic rowing machine which is not always available from other rowing machine manufacturer.
I think you enjoyed my sunny Health and Fitness SF-RW5508 Ultra Tension Magnetic pro Rower review. If you have any questions and concern please asked me in the under comment section!


Related Posts: