Last updated on July 31st, 2023 at 04:23 pm
The rowing machine is world-known famous workout equipment. Are you interested to buy the Marcy Foldable NS-40503RW Rowing machine and search for Marcy rowing machine reviews? Now, I am going to review it. The Marcy NS 4050RW Rowing machine can provide a great full body workout that will boost your cardio and have burned your fat in time. If you read full reviews with the pros and cons that you will understand that how many benefits can provide Marcy Rowing machine. Especially this rower is famous for an affordable price and eight levels of adjustable resistance. This Rowing machine has included a basic LCD monitor that provides useful information regarding workout. The Marcy rower is a trusted Fitness brand for more than fifty years.
Marcy Foldable Rowing Machine description
The Marcy rowing machine has user-friendly parts that offer total accessibility, functionality, and efficiency. This indoor training equipment has a resistance knob with eight present magnetic high levels that can be customized to match your target exercise zone. You can adjust it to your preferred level to exercise your desire.
The two conveniently placed pedals have a slip-resistant design for safety and well comfort as well as customizable foot straps to accommodate people of all ages. The Rowing machine training equipment comes with a multi-angle monitor that folds both upper and lower. It's an easy to read LCD panel that provides necessary information during exercise. It is really a great cheap rowing machine for full-body workouts.
Dimension and specification
| | |
| --- | --- |
| Parameters | Specifications |
| Assembling dimensions: | 20(W) x 74.5(L)x 32 (H inches) |
| Folded Dimensions: | 30.0(L) x 19.75''(W) x 48.0"(H inches) |
| Product weight: | 66 lbs (136 kg) |
| Maximum weight capacity: | 300 lbs (136kg) |
| Frame: | steel/aluminum |
| Footrests: | With Straps |
| Fitness computer: | Basic |
| Resistance: | Eight levels of magnetic resistance |
| Warranty: | Two years of the frame and one year of parts warranty. |
Marcy rowing machine Features
Tone and define your lower and upper body while increasing cardiovascular endurance with the Marcy NS-4050RW rowing machine! This compact Rowing machine has eight levels of resistance to challenge users at all levels of body fitness.
Foldable design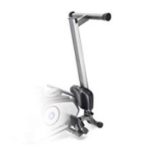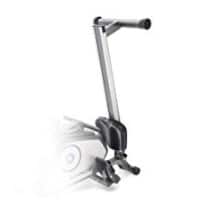 The Marcy rower a unique foldable design allows you to store everywhere. The Marcy rower design can provide a foldable facility it save your compact space between workouts. A few users say a complaint about the Foldable Rowing machine. But I think it is very comfortable for storage.
Control panel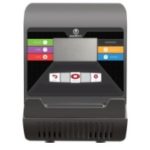 The Marcy Foldable Eight level NS-4050RW Rowing machine review provides a basic large LCD monitor. This display shows your progress workout time, workout distance, calories burned and everything. The display height can be adjusted for easy reach and uses 2 x AA batteries which means you don't need to plug the rower into the mains but not, they're not included.
Foot Padels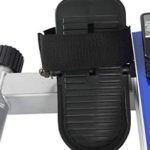 The Marcy Rowing machine foot pedals can accommodate any shoe size and the straps fit comfortably over any shoe. The foot pedals can also be used barefoot which Is a great feature! When you buying any workout equipment you want to make sure it is comfortable, otherwise, you won't use it. This rower has two conveniently placed pedals that offer customizable foot straps and slip-resistant design for comfortable safety.
Resistance Knob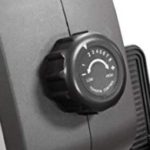 The Marcy Rowing machine has a resistance knob that features eight preset magnetic levels that can be customized to match your targeted workout zone. If you're casually working out, turn easy to use the knob to the lowest level for a
high-speed rowing machine
.
Row handles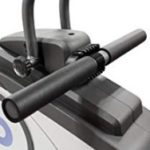 This row handles ensure that your safety and comfortable workout goal. It is ergonomically designed with foam covered that handles prevent slipping so that you can row safely and efficiently. Before buying you can ensure that it is fully comfortable and safe. Otherwise, you can not use it.
Transport wheels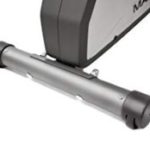 The Marcy rower can provide two built-in transport wheels allow for easy and quick transportation and storage between workouts. This rowing machine is also best for full-body exercise and easy transport capacity.
Best cardio workout
Burn fat and tone your muscles every time you go for a spin on this exceptional training equipment, It will help you developed your cardiovascular endurance and increase a well defined lower and upper body fitness.
We Like:
Looking very good,
Eight percent adjustable magnetic resistance,
Padded seat and comfortable rowing handle,
Affordable price,
Easy fold storage,
Holder for tablet or book on LCD monitor,
Built-in transport wheels,
Two years of warranty facilities,
Sturdy machine,
We don't Like :
General monitor.
Experienced exerciser will feel light resistance,
Assembly can be frustrating,
Not suitable for over height users more than 6.2 feet.
Why we love the Marcy Foldable Rowing machine?
There are many reasons for love this rowing machine. First of all, this rower is a very cheap price and friendly use it. It also provides many benefits for all body fitness. There is an eight-level adjustable magnetic resistance level. Even the monitor is basic, but it gets a good job done and shows you all the metrics that you need to see for a great workout.
Recommendation
I am very happy with reviewing this Marcy Rowing machine. I hoped it would do to strengthen my upper and lower body fitness. It works in outstanding areas too. I have lost a fair amount of weight and it feels like it is tightening areas that needed targeting zone. This machine is a very affordable price for your needs. I also recommend the Marcy Foldable Eight level NS-4050RW Rowing machine.
Bottom line
The Marcy Foldable Rowing machine is a trusted brand name in the worldwide and has been leading more than fifty years. Do you want to save your money and space? So you can buy Marcy Rowing machine this machine cost is under $300 and it saves your money space. The Marcy NS-4050RW is a magnetic rower, featuring a steel-aluminum constructing with a space-saving folding design. It is very quite sturdy being able to support a user up to 300 lbs. It is a rower for beginners and intermediate users best for light to medium cardio workout, recovery training, and muscle toning and loss weight. In all, it is an excellent Rowing for indoor use.


#Related Posts: