Professional treadmills are designed with high-quality parts for many users and longtime uses. Compared to personal or residential treadmills the professional treadmills are built on a durable and solid structure. Professional treadmills are required fewer repairing than personal treadmills. The professional treadmills are made to use a long time like a commercial Treadmill that will be used at the GYM or fitness club.
It is ideal for the multi-user at home and a wide range of bodyweight users. Not perfect for the single user because professional treadmills are very expensive. If you want to buy a durable one, you do not take it out to repair for a long time and you have a handsome budget then buying a professional treadmill is a great investment.
Our Top 10 Best Professional Treadmill Picks
Bowflex BXT116 Treadmill
Sole F85 Treadmill
3G Cardio Elite Runner Treadmill
G Cardio Pro Runner Treadmill
LifeSpan TR4000i Folding Treadmill
Precor TRM 243 Energy Series Treadmill
Assault Fitness AirRunner
Nordic Track commercial 1750
IN10CT Health runner treadmills
Precor TRM 835 Commercial Series TreadmilL
3G Cardio Pro Runner Treadmill
Winning Product After the Latest Update
Product Brand: 3G Cardio
Product Color: Silver
Product Dimension: 74 x 35 x 58.5″
Features: Running belt, 20.5″×58″. 3.0 Horsepower motor, 2″ roller, user weight capacity 350 lb.8 built in programs, One touch control options.
Features to consider for the Best Commercial Treadmill
There are lots of features to consider before buying a professional treadmill. Some notable features are described below:
Running desk: Many users will use this treadmill. Different users have a different physical structures. So you have to consider the highest quality for users. Usually, the average treadmills have about a 50-inch running deck. However, you have to think of those treadmills which have a minimum 60-inch running deck. More space treadmills provide a more comfortable workout to users.
Motor: The professional treadmills are used a minimum of 6 hrs per day. The running motor must be strong. The average motor capacity is 2.5HP but for a professional treadmill, minimum requirements are 3.0 HP. The motor must be able to generate 12MPH speed.
Running Belt: It is a common problem for the treadmill is with the treadmill belt. After using some days, the treadmills belt needs to change. So, you have to take it your consideration the durability of the treadmills belt. The better treadmill belt can serve up to 15000 miles running. I will recommend buying the treadmill that the belt can serve a minimum of 12000 miles.
Preset Programs: The most common treadmills offer 5 to 10 default programs, but for the professional treadmill, the minimum requirement is 12 preset programs for a workout. There are Must have the person targeted programs available. It must have the ride social apps or iFit enabled features. One-touch inclining and one-touch speed controlling system must-have.
Incline and decline: Inclining features are necessary to burn your calories quickly and tone up your muscles. Minimum 15 percent inclining featuring is recommended.
Monitor: The monitor size must be minimum 8, and the monitor should be an LCD back-light display. The monitor should have the features of a multi-data displayed system at a time.
Other considerations: You have to check the following options for better feeling and great motivation during the workout. The following features are included in a professional treadmill USB port, built-in cooling fan, Bluetooth connection, built-in sound system.
Top 10 Listed Best Professional Treadmill Comparison
Bowflex BXT216 Treadmill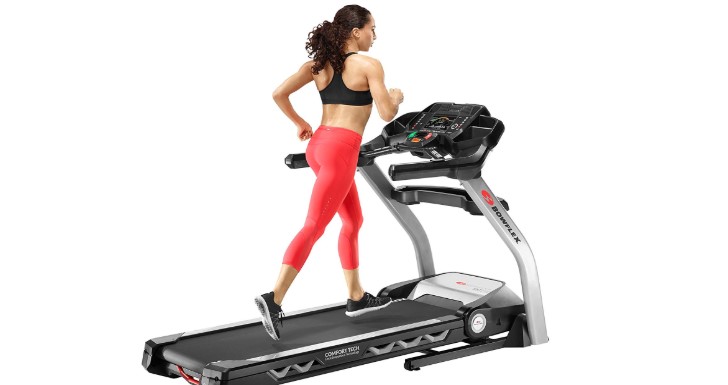 Bowflex BXT216 Treadmill is a commercial treadmill that allows up to 400lbs user weight. It has a 4.0HP motor and a large tread desk. Bowflex BXT216 Treadmill offers nine inches black light LED display.  Bowflex BXT216 Treadmill usually is for commercial uses and if you wish can use for a personal indoor workout.
It consumed fewer places due to its compact and folded mechanism. You can fold it quickly because it has the soft dropped technology. Your mobile phone quickly can be connected via Bluetooth. It is compatible with ride social apps to use Google maps during the workout, and you will be motivated.
We Like:
Strong motor,
 Large display,
Solid Structure,
Large desk size,
 Better speed variation
Great features of Display,
Run social Apps enabled,
Soft drop folded technology,
Many default and personal programs,
We don't Like :
High price Treadmill, but as a commercial grade treadmill price is Okay.
Sole F85 Treadmill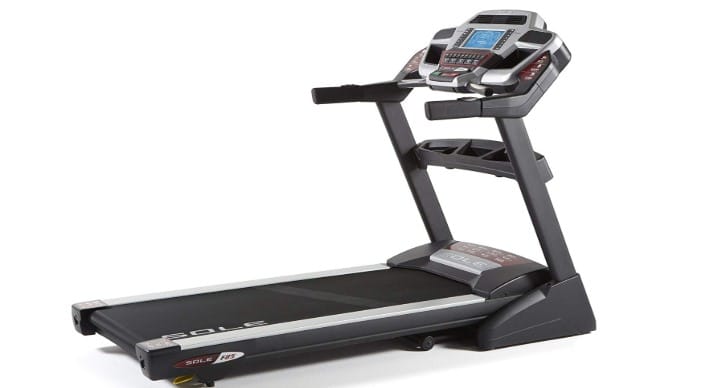 Sole F85 Treadmill is the commercial treadmill. It is used for heavy-duty workouts and permits up to 6hrs per day. Sole F85 Treadmill has lots of great features that provide users great motivation. It is made with a powerful motor and durable parts and gives the most warranty period to users. Due to less maintenance and reliable support, this treadmill is very popular for commercial uses.
Pros:
Fold-able
Cooling fan
Large display
Solid structure
High Power motor
Excellent warranty policy
User experienced display
Extra-large running desk
Wide range user weight capacity
We don't Like :
Expensive Treadmill for quality parts and awesome features.
3G Cardio Elite Runner commercial Treadmill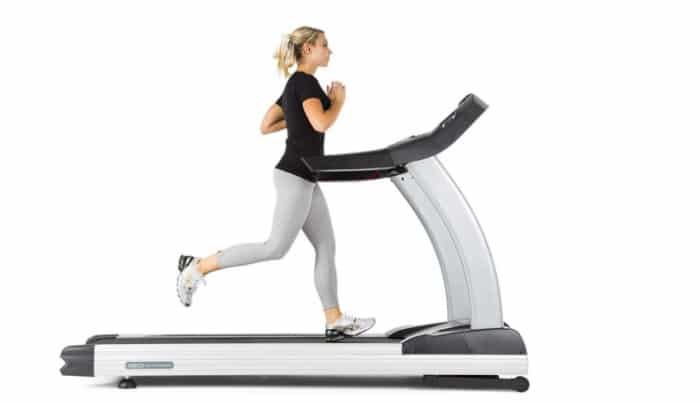 3G Cardio Elite Runner Treadmill is a commercial treadmill. This treadmill has an excellent warranty for commercial purposes. You can buy for your personal use also because it has more warranty period for residential use.
3G Cardio Elite Runner Treadmill made with more durable frame motor those lifetime warranty for the commercial and residential purpose. It allows the Oversized running desk for a more comfortable workout.
We Like:
Large running surface,
Many preloaded tested programs,
One touched inclining control system,
Strong motor with full-range speed,
Wireless HS chest belt enabled,
Maximum weight allowed up to 400lbs,
Orthoflex suspension system belt,
Built-in sound system for entertainment,
It has one touched speed control system,
This professional treadmill has a great warranty,
3G Cardio Pro Runner Treadmill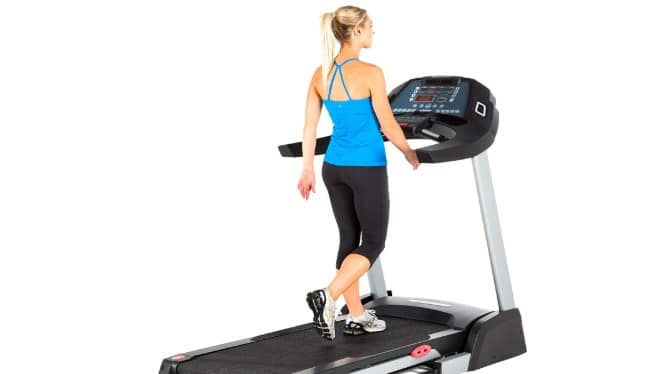 3G Cardio Pro Runner Treadmill is one of the professional treadmills. It has plenty of features and user-friendly features. 3G Cardio Pro Runner Treadmill is made with durable parts that make it very solid. It is a portable treadmill because it can be folded easily without any hassle.
We Like:
Cooling fan,
Easily foldable,
Strong motor,
Heart rate sensors,
Soft orthopedic Belt,
Many workout programs,
Excellent warranty policy,
One-touch speed controlling,
One touched incline controlling,
350 lbs weight capacity treadmill.
LifeSpan TR4000i Folding Treadmill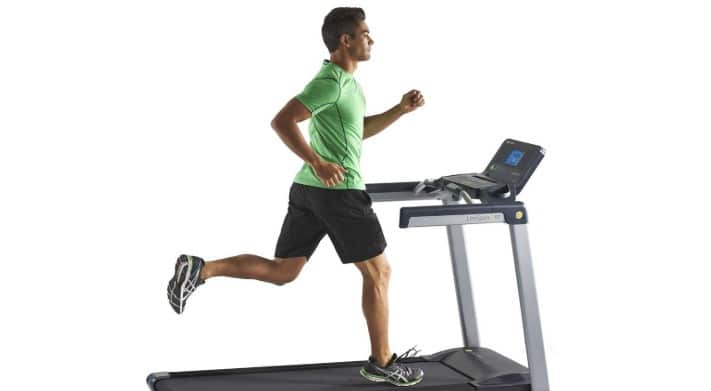 LifeSpan TR4000i Folding Treadmill is an excellent heavy-duty treadmill that offers excellent warranty policy. It has a durable and solid structure that lasts for a long time and lower maintenance required.
LifeSpan TR4000i Folding Treadmill made with a durable motor that gives you a feeling like you are running on the road. Three-speed fan make you cool during a workout on this treadmill. It also allows 350 lbs weight. This is an excellent treadmill for cardio exercise.
We Like:
Cooling fan,
Good motor,
Better warranty,
Wide range incline level,
User-friendly display,
Large walking belt surface,
Lots of default programs,
Permit a wide range of users body weight,
Can be connected with your fitness apps,
Portable treadmill due to EZfolding system.
We don't Like :
No significant drawbacks found.
Precor TRM 243 Energy Series Treadmill
Precor TRM 243 Energy Series Treadmill is one of the Best commercial treadmills. It has all the professional features for a commercial gym. So, before buying any kind of treadmill you can take it in your considerations.
This commercial treadmill is designed with the best materials that you can spend your workout time on this treadmill. It is a highly professional treadmill and any sized and any weighted users can use it without any confusion because the manufacturer does not set any weight limit for it.
You can get an idea of its quality from its warranty period. Specifically, the quality products ensure the best warranty periods. The Precor TRM 243 has a lifetime frame and 5 yrs of parts warranty.
This commercial treadmill is designed for professional users because there are lots of pre-loaded workout programs in the monitor system. No trainer is required during the workout. Any users can use this treadmill for any workout requirement from 39 default programs.
We Like:
Wide range running speed,
Wide range of incline range,
Smart LCD display,
Wireless chest strap,
Wide running desk,
Excellent warranty policy,
Suitable for obese users.
Assault Fitness AirRunner
Assault Fitness AirRunner is the best professional and commercial treadmill for home as well as a fitness club. This treadmill runner can burn more than 30% calories compared to the motorized treadmill. So, it is very suitable for the calories burning options.
It is also suitable for overweight users that have up to 350 lbs of the weight limit. Commercial quality has about 150000 mils belt life warranty. It is the best choice for a manual treadmill. I easily recommend this treadmill for manual running.
It has another great benefit that it has zero power consumption. The motion is generated by the user's movement. It is a portable running machine compared to other motorized treadmills.
The treadmill has a great warranty compared to other manual treadmills. Normally, it has 5 yrs of frame warranty and 3 yrs of parts warranty. I think it is a good warranty for any users.
We Like:
Portable treadmill,
Very suitable for home use,
Zero electric consumption,
More calories burning option,
Excellent warranty policy,
We don't Like :
High Priced running machine.
NordicTrack Commercial Series Treadmills
Now we are going to discuss an outstanding commercial model treadmill that's really top-class for your fitness training. A couple of years this brand dominates in the running community with very much customer satisfaction.
The home use treadmill comes with 10 inches large HD smart touch screen display that also allows immersive trainer-led workouts. With FlexSelect cushioning and an auto breeze, exercise fan provides a comfortable running training.
Especially, it has 3 percent to 12 percent automatic incline options for easy to incline without any worried. However, it will offer 12 inches MPH smart speed adjustment with iFit and large 22×60 inches running belt for a different type of user.
Using of this equipped all essential fitness requirements will be full-fill without any hassle. If you really like to professional-grade treadmill this is only for you.
We Like:
Quiet and smooth running treadmill
A full-touch screen display system
iFit Coach Treadmill workouts
More than 50 different workout programs
Automatic incline and decline options
Large running surface
Bluetooth and audio options enable
Foldable treadmill for easy to storage
Maximum user weight capacity 300 lbs
Amazing warranty options
We don't Like :
Assembly is a little bit hard
Precor TRM 835 Commercial Series Treadmill
The Precor TRM 835 Commercial series treadmill is ideal professional-grade running equipped in all over the world. With fantastic fitness feature design for easy to exercise and achieved fitness goal without major injuries.
The large touch screen display shows your all essential fitness data that's motivated you for more training. It has 25 present workouts options that are included speed, time, distance, calorie burns, and much more.
However, this treadmill brand offers an excellent large running surface for easy to finished running training and foldable option makes it incredible equipped in the treadmill community. Finally, the incline and decline option gives it more reliable.
We Like:
Best commercial series treadmill
Built-in touch sensor for the heart rating
Polar compatible 5 KHz wireless chest strap
Multiple 25 preset workout options
Maximum user weight capacity 420 lbs
Lifetime warranty options
Long-running surface
Very quiet and smooth running
Quick stop key
Phone and water holder included
Easy to transportable
IN10CT Health Runner
Now we are going to finish the top 10 professional treadmill reviews, here we will try to add the best of the best home use treadmill machine that gives you amazing fitness results without any injuries.
The IN10CT Health Runner is one of the best sellers and rated treadmill in this top list. Health runner basically design for the stylish user who likes to stylish equipped for training and gets many benefits. It has non-motorized options that are awesome for the user to run at his/her speed for any number of distances.
Most of the profession and non-profession treadmill comes with electrical consumptions but this treadmill offers non-electrical options so that you can use it without electricity and defiantly better for the environment.
Using exercise equipped you can get very much safety and fitness monitor tracking your time, distance, calories burned, watt, pace, and heart rate from a stylish console. So it is a great option for making your final decision having other choices.
We Like:
More than 30% burned calories motorized treadmill
Excellent performance display
Easy to controlled speed
Reduce shock
Easy to move anywhere
Perfect HIIT training equipped
Maximum user weight capacity 400 lb
No electric consumption
Light-weight design for easy to use
Highly recommended
We don't Like :
General fitness monitor
Price is a little bit high
Best Professional Treadmill FAQ
Which One is the Best Commercial Treadmill?
All of our listed professional treadmills are commercial grade treadmill. So, you can see them in many health clubs or GYM center. So, you can select anyone from our top list. But, there is also a recommendation to take easy decision. After research all above treadmill and their reviews, I can easily recommend Bowflex BTX216 Treadmill or Sole F85 Treadmill. Both of them are very sturdy and best-featured treadmill for commercial uses.
What company makes the best commercial treadmill?
There are lots of famous company makes the best commercial treadmill because it is really difficult to make. At the same time, it's very hard to find out the best commercial treadmill without searching.
In case, professional treadmill reviews can help you because here all the treadmill comes with well-known company that's great for your professional user.
Below, look at a glance for famous commercial treadmill making company.
Assault Fitness AirRunner
Nordic Track commercial 1750
IN10CT Health runner treadmills
Precor TRM 835 Commercial Series Treadmill
Bowflex BXT116 Treadmill
Sole F85 Treadmill
Related Posts: